Special Online Offer

2 Weeks FREE!
About Our Business
Welcome to Mercer Island Martial Arts located on Mercer Island just a short drive across the I-90 Bridge from either Bellevue or Seattle. Mercer Island Martial Arts has been serving Mercer Island and the greater Seattle area since 1997.
Referred to as "An Island Staple" we have been recognized for our work in self-defense, bully prevention, family, kids, teen martial arts classes, and community outreach.
We are the proud recipients of the "2022 Mercer Island PTA Council Community Partner Award". We have also received the "Hometown Hero Award" from the City of Mercer Island. As well as, the "Readers Choice Award for Best Martial Arts School" from Patch Magazine.
Master Krista Wells a 5th Degree Master Instructor and Master MeLisa Strongheart a 7th Degree Master Instructor Co-Founded Mercer Island Martial Arts.
Mercer Island is a very unique community because it's a small town that is in close proximity to two major cities. Master Wells wanted to serve this community because of her family ties to the Island and small town appeal allowed her to really focus in on being a community based organization.
Thank you for visiting our webpage. We look forward to meeting you and your family!
Instructor/Owner Krista Wells
Master Krista Wells is a 5th Degree Certified Master Instructor with the National Korean Martial Arts Association. She has been working as a self-defense instructor, educator with kids, youth, and adults for over 25 years. She has a background in psychology, recreation therapy, and nutrition and has evolved her practice as a fusion of training in self-defense for both the mind and the body.
Master Wells is passionate about the concept of mindfulness. She uses a holistic approach when it comes to teaching her instructors and students. The process is through an experiential learning milieu using positive reward systems, incorporating the principles of psychology, with a mixture of Korean Martial Arts.
Because of Master Wells' unique background you won't find anything like what you see at Mercer Island Martial Arts. Though years of teaching and training students she has honed in on these processes to make students a success regardless of what level age or ability.
Thank you for your interest in Mercer Island Martial Arts we look forward to teaching you! -Master Krista Wells
Why Choose Mercer Island Martial Arts?
World Class Program and Instruction
Most activities are focused only on the physical and don't address the importance of our minds. They are often taught by volunteers or part-time staff. Mercer Island Martial Arts focuses on both physical and mental development. We are full time professional martial arts educators who are dedicated to the processes of teaching you and/or your child.
Mercer Island Martial Arts Instructors are hand selected by Master Wells for their abilities to mentor, coach, and to foster the exceptional. Our Instructors provide a supportive environment that allows individuals to progress at their own level and pace. During this process students learn important life skills such as respect, goal setting, confidence, self-defense, and physical conditioning.
It's easy and free to get started
Mercer Island Martial Arts offers a variety of curriculum that is catered specifically for age and ability. We offer elementary aged martial arts, pre-school aged martial arts, adult and teen martial arts classes, and family martial arts classes We offer a free trial and information package for you to come experience it for yourself. Meet our amazing instructors and staff who will teach you powerful skills that build more than just muscle.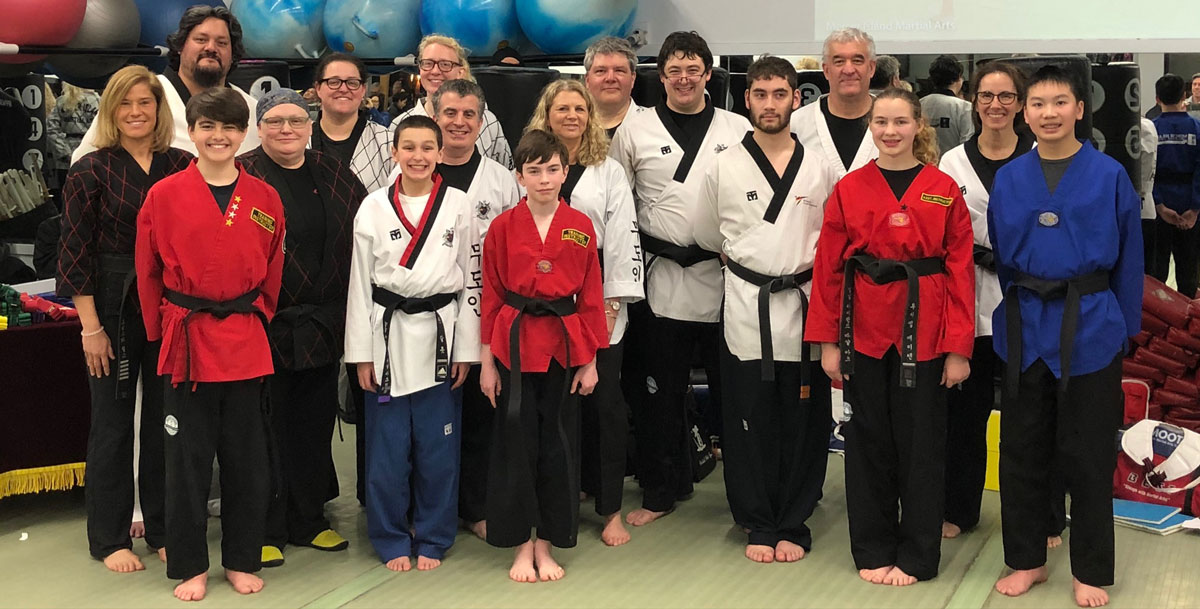 Our Martial Arts Team Takes Great Pride In The Reviews We Receive
See What Our Community Members Say About Our Programs
Aparna Dixit
I am delighted to share my overwhelmingly positive experience and review of the Mercer Island martial arts class my son attends. As a parent, I believe it is crucial to provide our children with opportunities for personal growth and development, and this martial arts program has proven to be an exceptional avenue for exactly that. From the very beginning, I was impressed by the professionalism and passion exhibited by Master Wills and Graham. They possess extensive knowledge and expertise in their respective disciplines, creating an environment conducive to learning and personal development. Their dedication to the students is evident in their approach, as they patiently guide each child through the techniques and principles of martial arts.
Jason Boehner, Parent
We originally joined to learn self-defense. Little did I appreciate how much our relationship with Mercer Island Martial Arts would deepen (even during the pandemic) and the long lasting positive impact it would have on our children. As the parent of a 2e child, I am always looking for resources and as such often times now find myself in 'the giving role' of helping other parents find resources to support their family and their children. I did not expect Mercer Island Martial Arts to become one of those rare cornerstone assets. Self-defense was just the start of learnings though Mercer Island Martial Arts. Martial arts focus on the body *and the mind*. Mercer Island Martial Arts helps children build self-respect, self-control, and focus by setting goals, demonstrating perseverance, while giving these skills both physical and mental form. This is a family business in every sense of the word and the work they do is invaluable to our community. I hope that you and your family find that value here as well.
Rob Hunter, Parent and Student
Mercer Island Martial Arts is a great family activity. They have classes for all ages and it's not just about learning self-defense and Taekwondo. The classes are also about learning leadership principles and promoting healthy behaviors in younger children through a clever reward system. They are very community oriented to and do food drives every year during thinks giving. Attending Martial Arts with my family has been a fantastic experience. I was hooked from the day I started. Each class is different and evolving. For me it has been a personally rewarding experience. I would highly recommend bring the family in for the experience.